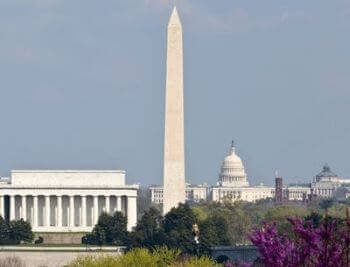 EMCOR Services Combustioneer is one of the Washington Metropolitan Area's leading full-service mechanical, electrical, HVAC, building automation, and critical power contractors.
Our professional employees and fleet of trucks work 24/7/365, helping optimize our clients' operational efficiencies and productivity, including medical complexes, office parks, educational institutions, and government facilities.
We have served the Washington, D.C. area for decades. Among our accomplishments is installing the very first air conditioning unit in the White House. Through the years we've expanded our services to meet the growing needs of buildings throughout the region.
Comprehensive Solutions from Proven Experts
Today, Combustioneer is one of the region's most complete providers of mechanical and electrical services. We specialize in the design and installation of building automation controls and building automation systems—from the latest Internet-based, open-architecture technologies to complex process systems. Our team combines seasoned control engineers with top-of-the-line Leadership in Energy and Environmental Design (LEED) accredited professionals, programmers, and mechanics to provide clients with tightly integrated, centralized operational control.
As one of the area's largest independent chiller groups, our EPA-certified, factory authorized experts are a single-source solution for comprehensive, brand-neutral chiller services. We also offer vibration analysis services—including machinery vibration analysis—that utilizes advanced technology to detect early failure and avoid damage.
Additionally, we offer a wide range of energy management services that can contribute to the sustainability of your new or existing facility, including many low- or no-cost energy efficiency approaches.
For continued support, our network of preventative maintenance professionals—from customer service reps to field HVAC technicians—take complete responsibility for maintaining the proper function and integrity of your entire HVAC system and HVAC maintenance.